ARRL Foundation Scholarship Program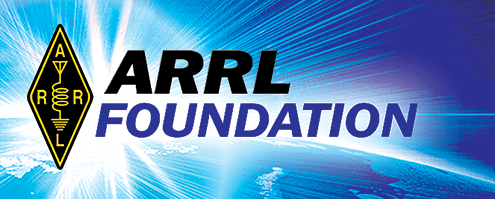 2023 ARRL Foundation Scholarship Program is Now Accepting Applications

Thank you for visiting the ARRL Foundation Scholarship Program. The 2023 ARRL Foundation Scholarship Application is now accepting applications. 

All applicants must be active, FCC-licensed amateur radio operators [NOTE: Active foreign amateur radio operators are eligible for The ARDC Scholarships.] All applicants must submit a completed onlinie application.
The ARRL Foundation will be utilizing the same Scholarship Management Platform for the 2023 Scholarships that was used for the 2022 Scholarships. Transcripts and and additional required documents must be submitted WITH the application and not emailed separately. A number of scholarships require additional documents, such as a letter of recommendation from a sitting Officer of an ARRL-affiliated club. Applications without accompanying transcripts and additional required documents (if applicable) will not be considered.
The ARRL Foundation Scholarship Committee will review all applicants for eligibility and award decisions. Awards are mailed directly to recipients' schools.
How to establish and ARRL Foundation Scholarship:
Individuals, groups or clubs wishing to establish an ARRL Foundation Scholarship should contact foundation@arrl.org. For additonal information, please visit the Sample Terms of Reference.